Do you live in the Los Angeles, CA area? Do you feel fortunate to live in such a beautiful city? There are many blessings connected with living in LA. One often overlooked blessing is the access to on-demand services 'Angelenos' enjoy. Options like Uber and Lyft are well-known, but there are many up-and-coming services you might not have discovered. Following are five intriguing on-demand services Los Angeles residents can enjoy:
Room413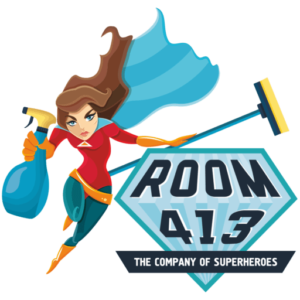 Room413 lets you order cleaning services on an as-needed basis. Whether you want your bathroom cleaned every other day or you want a monthly scrubbing for your kitchen, you can enjoy on-demand cleaning services with Room413. The company specializes in deep cleaning services such as move-in or move-out and post-construction cleaning. Located in North Hollywood but services Burbank, Tujunga, Studio City, Santa Monica, Glendale, Pasadena, Sherman Oaks, Encino, and Woodland Hills areas.
Steam Hero 
Steam Hero offers on-demand carpet and tile cleaning. Simply add the details of your carpet or tile job and receive an instant quote. Steam Hero's services include upholstery, carpet cleaning, vet maintenance, tile cleaning, and rug washing.
PeerSpace
Currently available in the San Francisco area, PeerSpace is expanding to Los Angeles. PeerSpace users are able to book venues on an as-needed basis. Whether you're looking for a kitchen to film a cooking show or a fitness studio for a music video, PeerSpace can help you make the necessary connections.
(peerspace.com) 
Pley 
Pley lets you rent LEGO sets for your child. Choices range from airplane LEGO sets to princess castle sets. You'll never have to worry that your child will become bored with their current toy selection with Pley on your side. Pley is based out of San Jose, CA.
(pley.com) 
Hop Skip Drive 
Currently accepting early-access requests, Hop Skip Drive will provide on-demand transportation for families. Whether you need to transport your child to a soccer game across town or you need to get your child to their piano lesson while you're at work, Hop Skip Drive will be able to help.
(hopskipdrive.com) 
These are just a few of the on-demand services available to those living in the Los Angeles area. From dial-a-driver options to shared spaces on an as-needed basis, there are a variety of intriguing new resources available thanks to startup entrepreneurs within the collaborative consumption sector. Do you think you will be using the services of any of the above-listed companies?